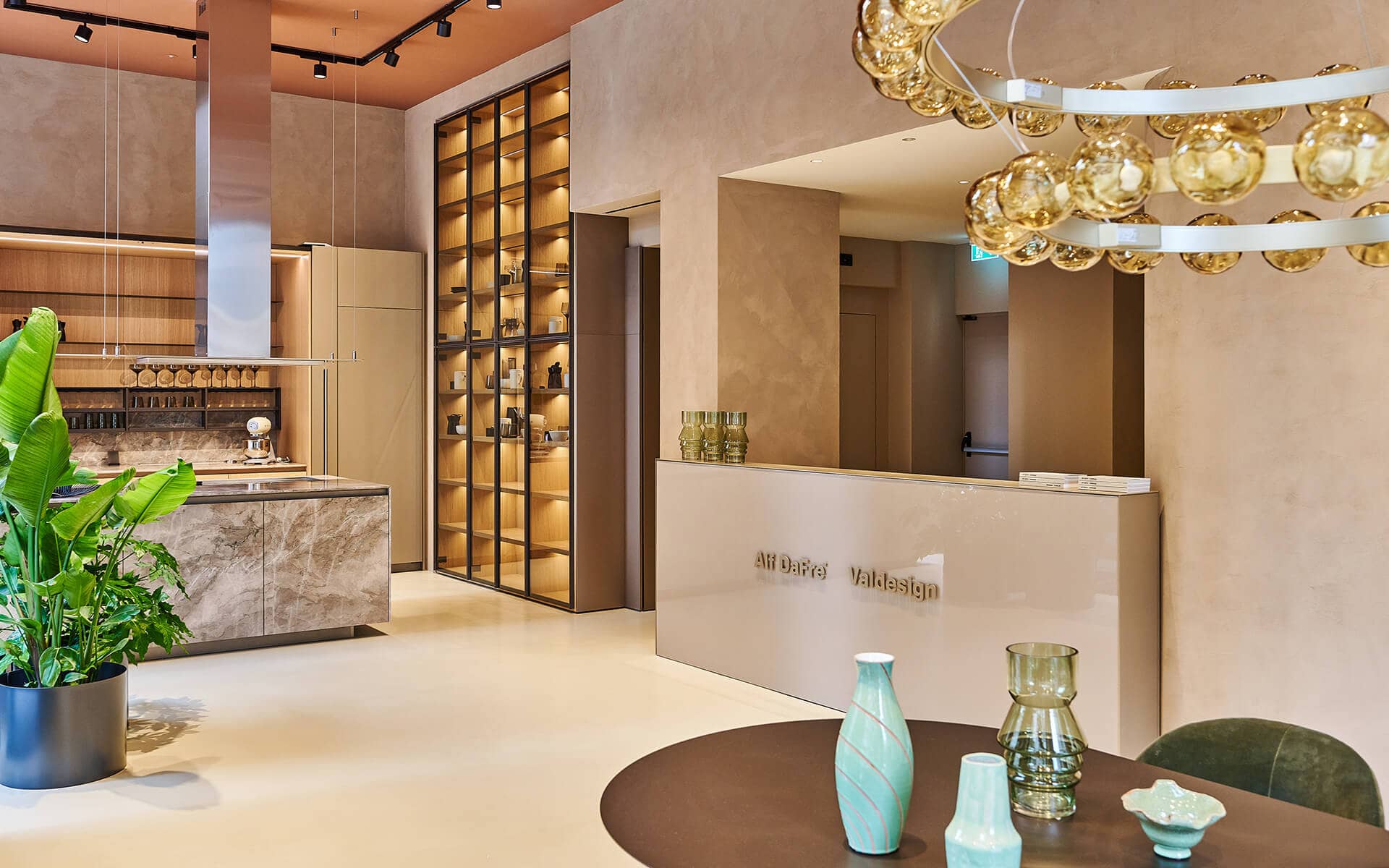 Flagship
store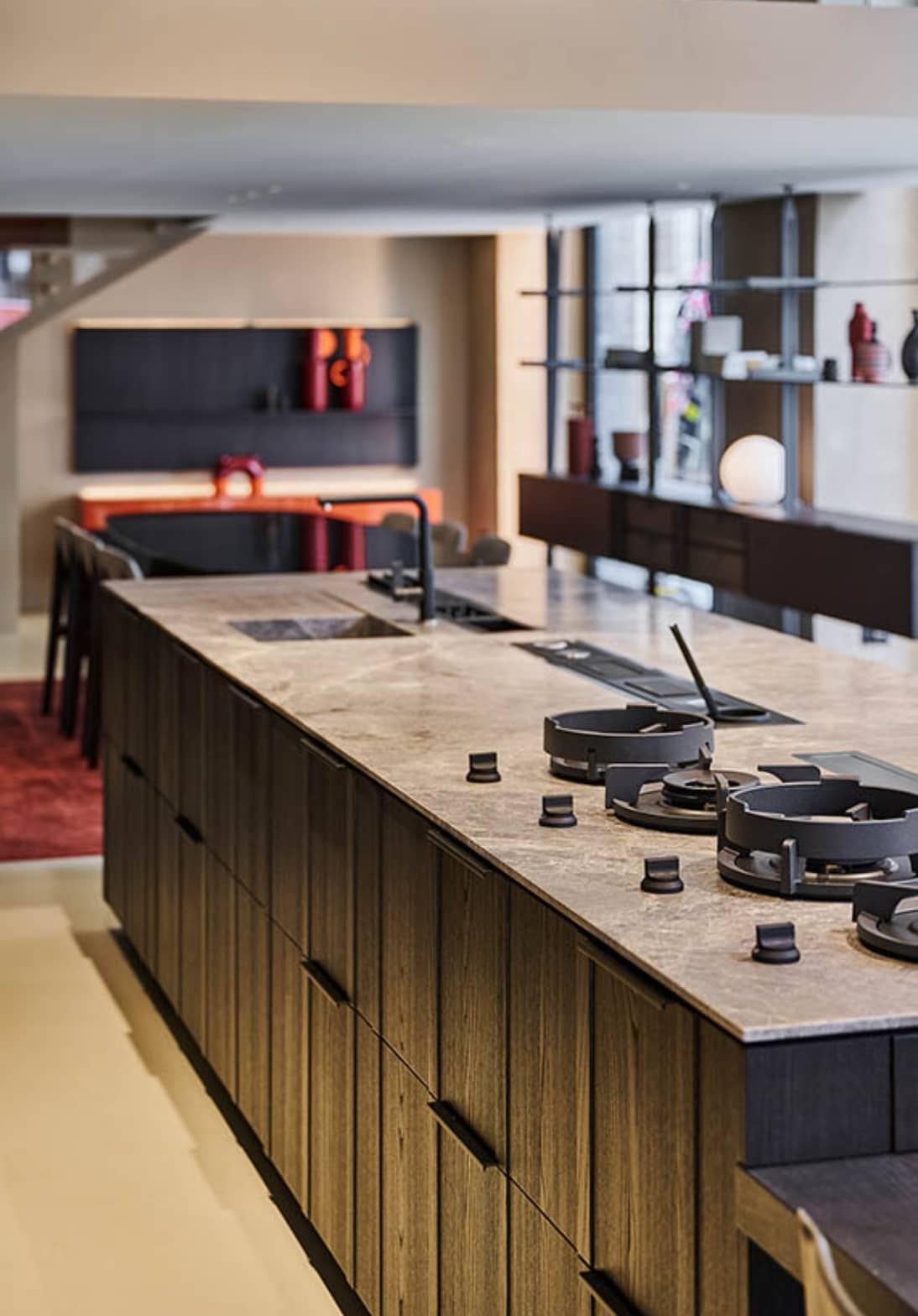 Alf DaFrè and Valdesign's flagship store in Milan is just around the corner from the cathedral. This welcoming space is inspired by the tones of Milan's Velasca skyscraper.
Alf DaFrè and Valdesign have created their own concept, moving away from the traditional idea of a store and embracing the contemporary way of thinking about design.
Rooted in the here and now made up of fluid spaces in which a single shell is shaped with no divisions, Alf DaFrè and Valdesign's modular furniture becomes a tool. A decorative, functional tool serving the creativity of the designer.
Alf DaFrè and Valdesign's flagship store doesn't display compositions that serve no purpose, instead it broaches the issue of how to model an architectural space in order to turn it into a home with its own direction, role and energy.
Furniture collections, furnishings and accessories all work together using the same colour palettes, with tone-on-tone compositions, exploiting woody textures and using accents of colour to give each space its own identity.